Rum River Scout Camp
15659 St. Francis Blvd.
Anoka, MN 55303
(763) 427-8340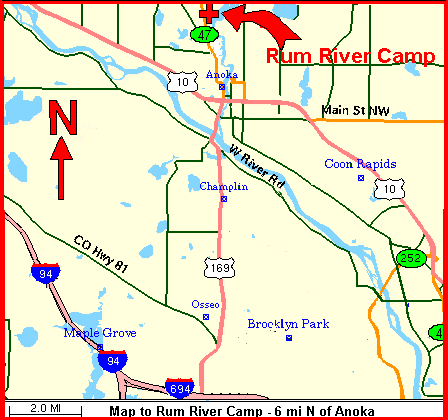 North on 10/47 or 169 through Anoka. Take 47 North. Rum River Camp is roughly 6 miles north. Watch for signs on the east side.

Back to Maps
The ScoutingBSA.org web site is a volunteer effort. Suggestions for improving the site are welcome! Please share your comments with us using our on-line form. Problem reports may be sent to the Webmaster. Our goal is to improve communications and to advance Scouting in Minnesota. Thank you for your input!